From Dreams to Reality: A Spectacular Wedding for Kristel and Veljo
Kristel and Veljo's wedding was as grand as the everyday lives of entrepreneurs, filled with big dreams and mighty achievements.

Every detail was thought of and attended to - our tailors crafted matching blue satin dresses for all the bridesmaids, while the groomsmen looked dapper in their sophisticated blue attire.

And of course, there was the bridal gown, a creation that we began shaping in our atelier months ago, fueled by imagination, forms, and layers of lace. We meticulously pleated hundreds of meters of silk chiffon for Kristel's dream dress, crafting a voluminous skirt that symbolized the roaring waves of the sea and her spirited temperament.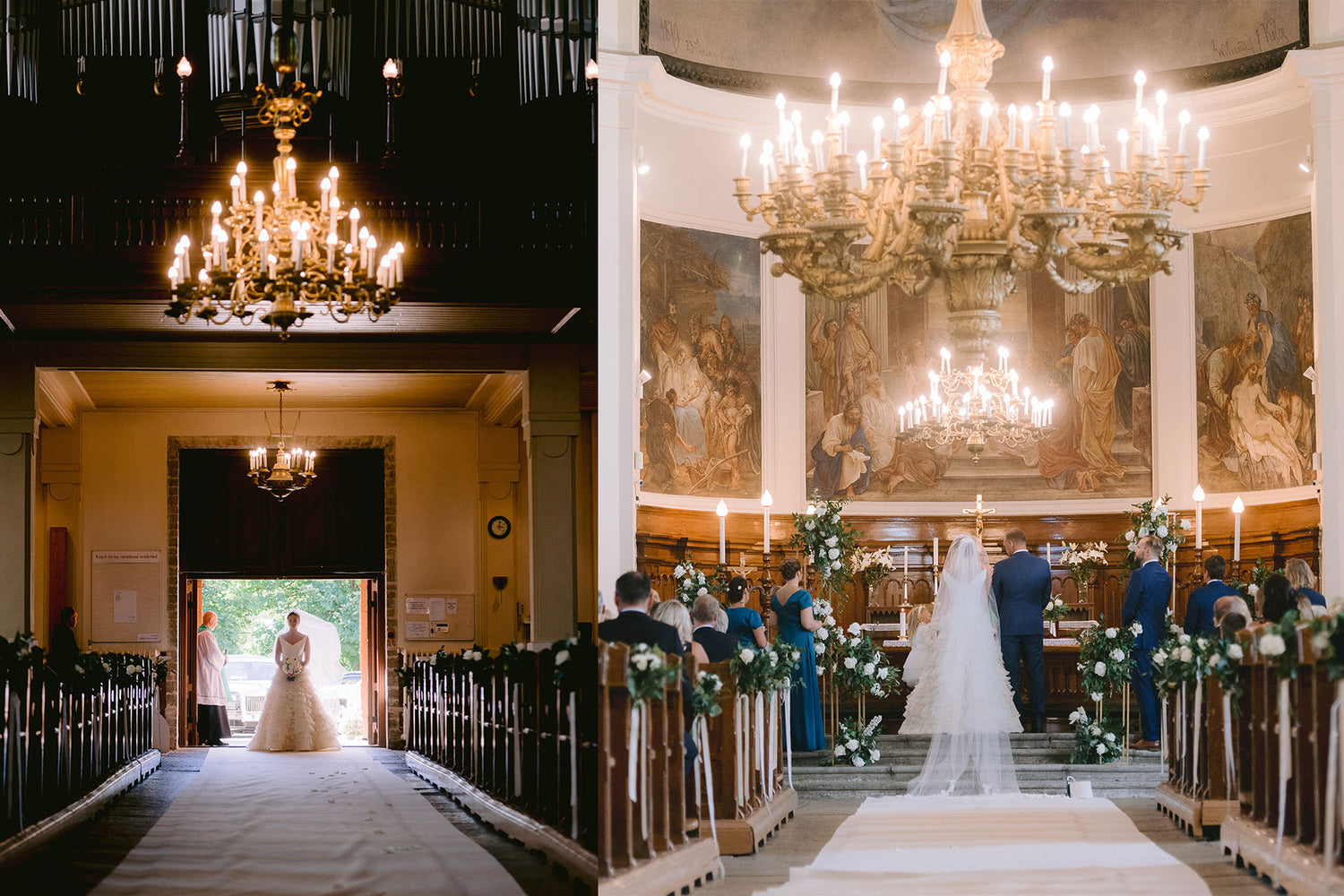 Beautiful Ceremony at Kaarli Church
Under the vaults of Kaarli Church, Kristel entered like a goddess. All eyes were on her.

Her wedding gown, composed of thousands of silk pleats, radiated majesty. The long train veil, adorned with lace and pearls, was artfully arranged by our fashion house assistants even before she stepped inside the church. A silver crown adorned Kristel's head as she walked down the aisle, holding her bridal bouquet, towards the altar where her loving partner Veljo awaited.

On the left of the altar stood the bridesmaids, and on the right were the groomsmen, poised for the ceremony to begin.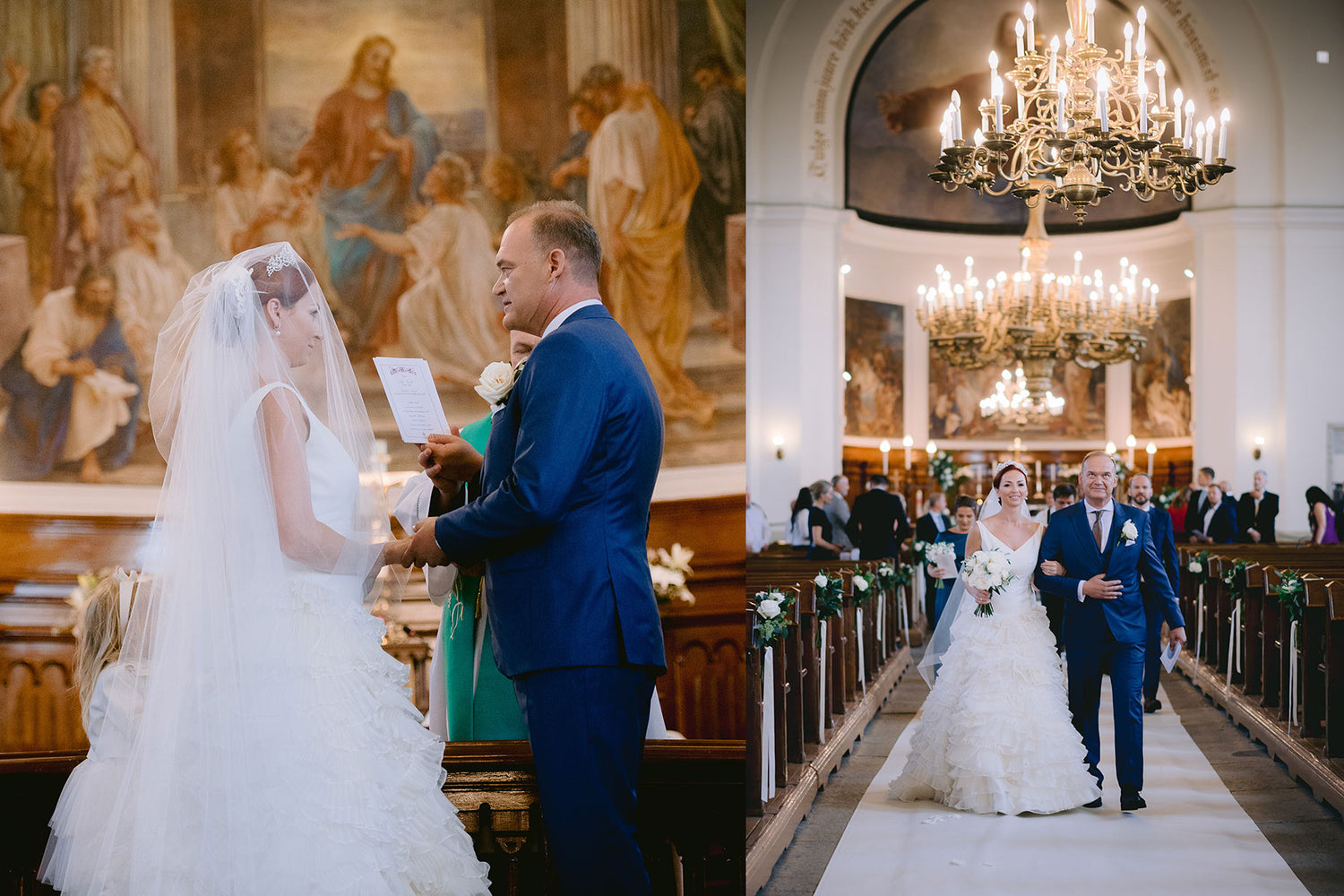 Before Loved Ones, Friends, and God
A church ceremony carries a distinct dignity. Family is born out of love and endures, becoming a continuation through mutual respect, care, and devotion. Pledging this through centuries-old traditions is something special even for a secular individual.

In the presence of family and friends, love was declared, promises were exchanged, rings were placed on fingers, and the priest's blessing declared Kristel and Veljo's union sacred and unbreakable.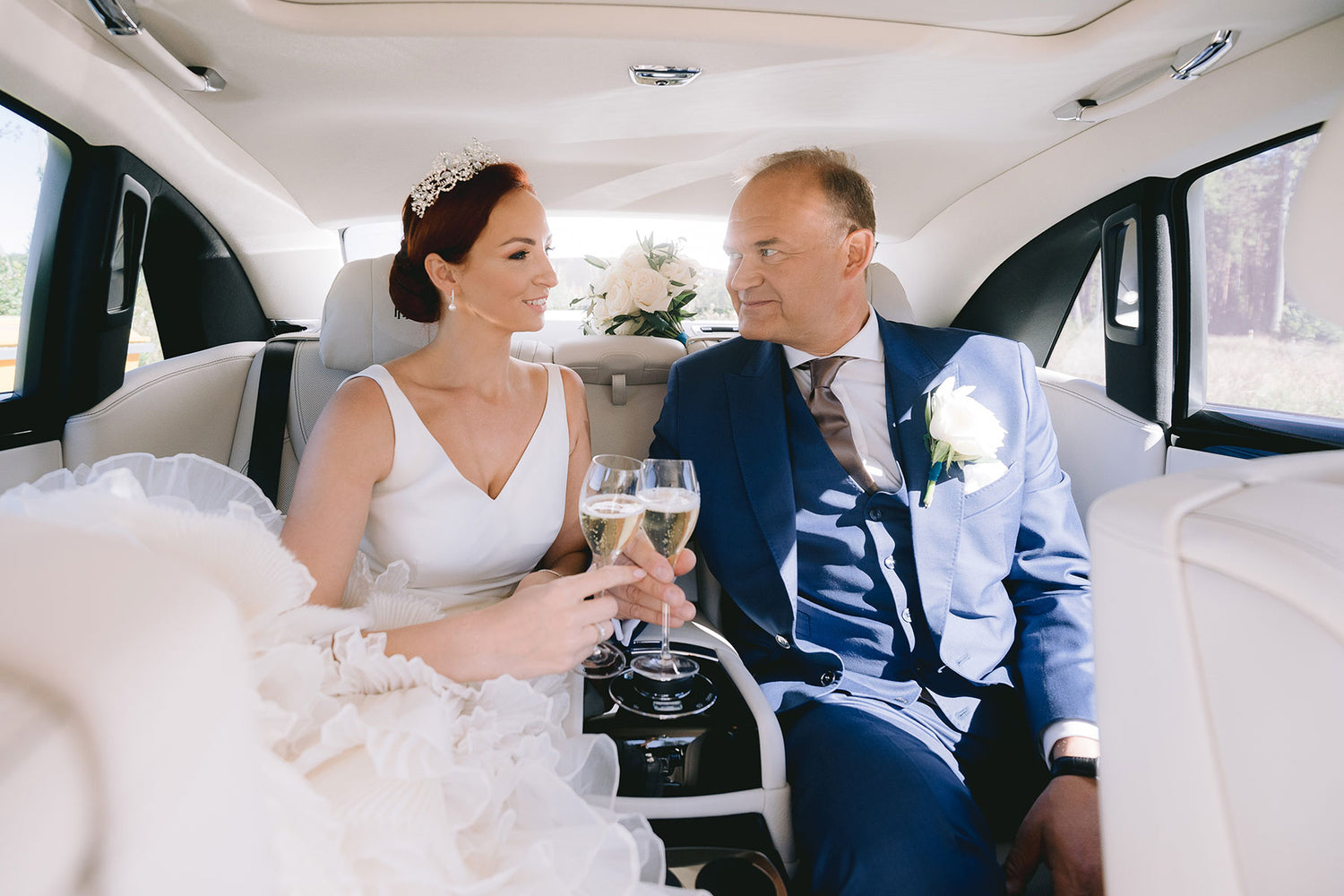 The Celebration Begins at Kõue Manor!
As the last pleats of Kristel's gown settled in the silver-black Rolls Royce, and Kristel and Veljo clinked glasses as newlyweds, the wedding procession set its course towards Kõue Manor.

A first-class multi-course feast, inspiring speeches, and dance hits from their youth quickly ignited the festivities. After the traditional wedding waltz, the dance floor filled up swiftly, with many guests twirling in our creations.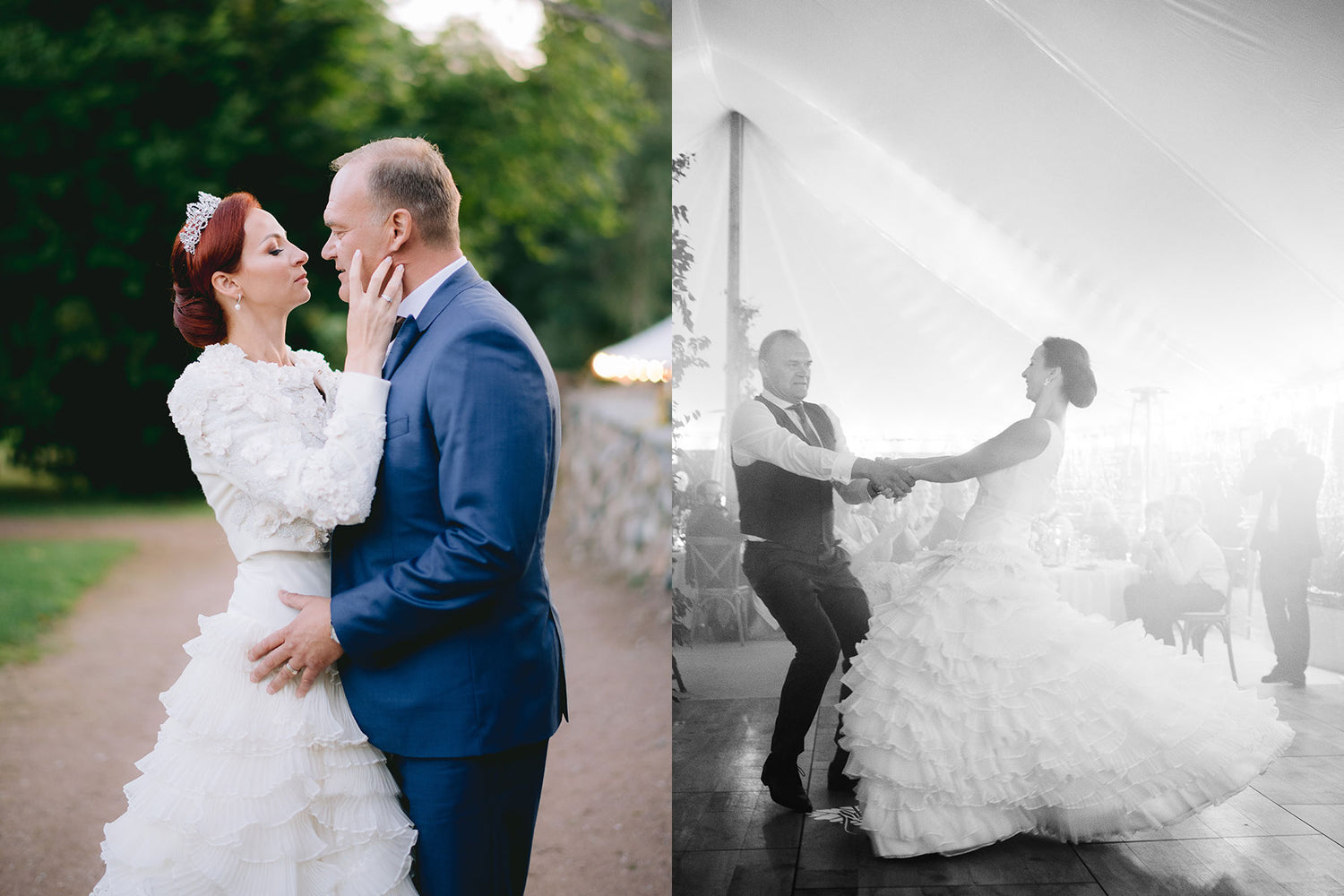 Protection Against the Evening Chill
Alongside her wedding gown, Kristel had a cashmere jacket adorned with flowers and pearls, ready to shield herself from the evening chill of August.

On the dance floor, jackets and coats were cast aside, and guests swayed freely to the rhythm of the wedding waltz. As the dance steps grew more lively, so did the volume of the pleats in the skirt, revealing the full beauty of the bride and her dress.
Liina Stein, May 19, 2021
Our beautiful brides