Atelier in Paris
Step into the world of personalized elegance at our atelier nestled in the heart of Paris. Immerse yourself in the art of bespoke fashion, where every piece is meticulously crafted and tailored by the unique vision of Liina Stein.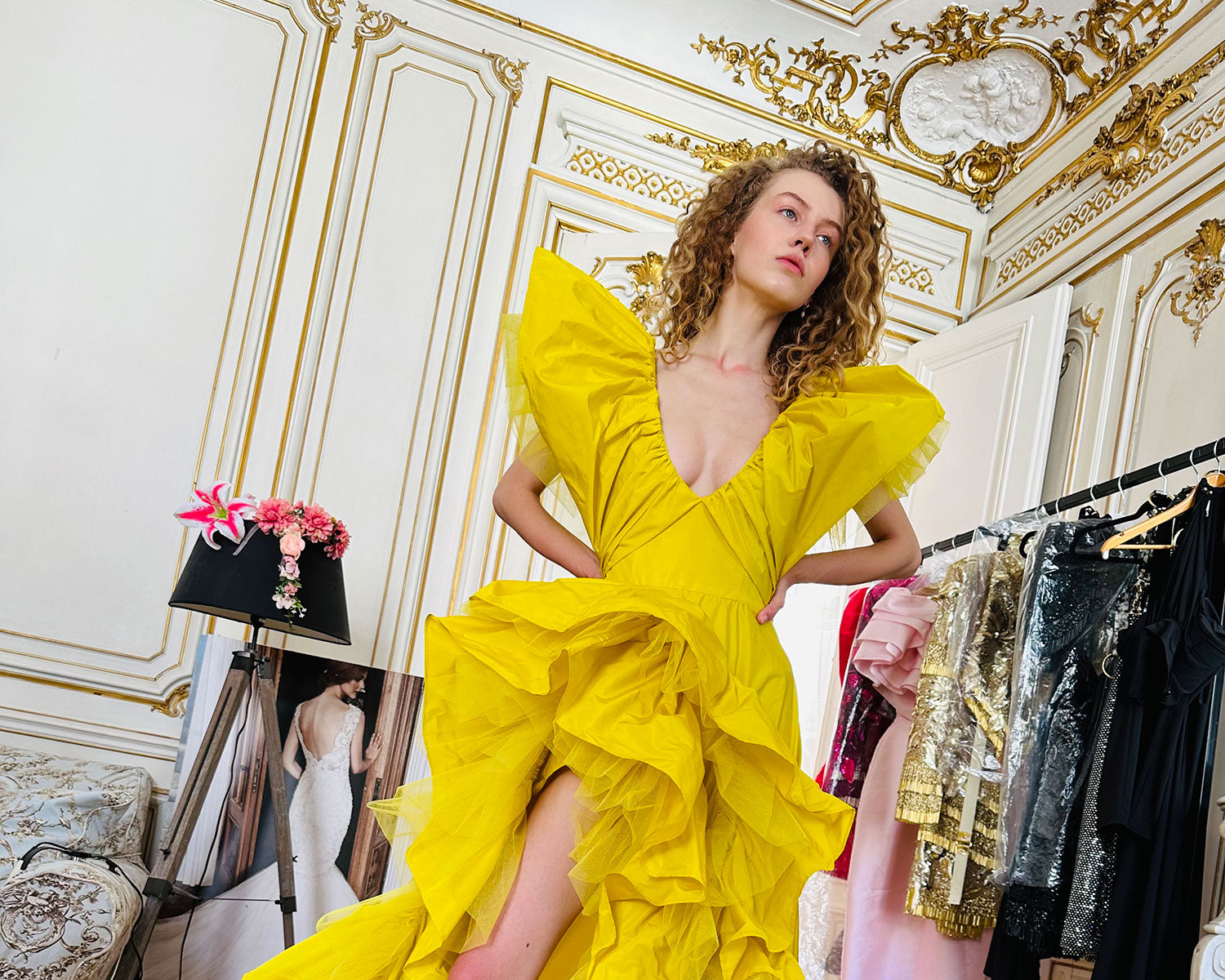 Personalized elegance
From made-to-measure wonders to exclusive handcrafted designs, our creations are a reflection of your individual style. Our dedicated fittings ensure that each garment drapes flawlessly on your form, accentuating your beauty in every detail. And here in our Paris atelier, you'll be treated to an experience curated by none other than designer Liina Stein herself, adding an extra touch of magic to your journey of elegance and self-expression.
Make an Appointment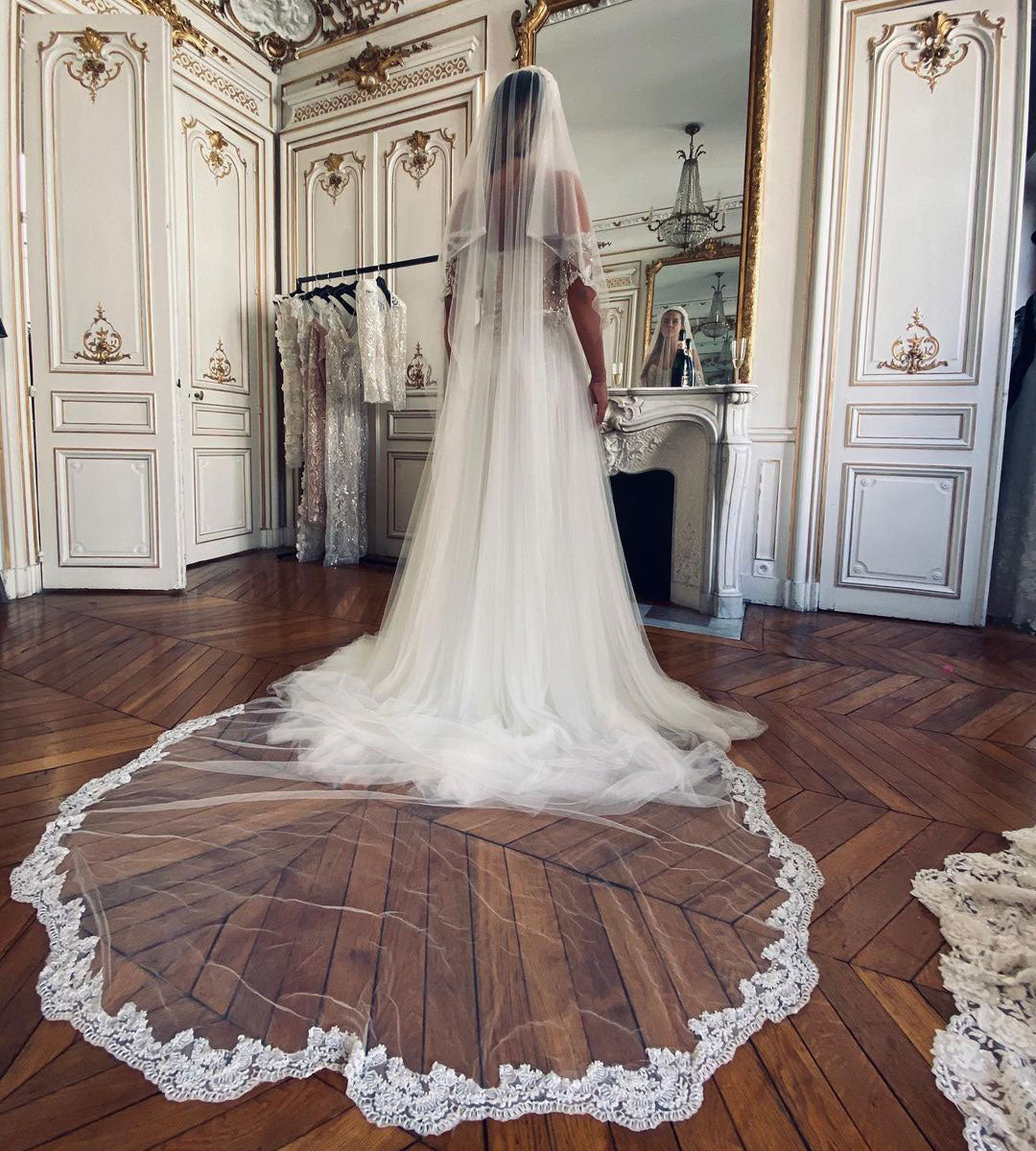 A Dream Come True for Brides and Their Families
At our Paris atelier, we weave dreams into reality for brides and their families. Every wedding gown and fitting is meticulously crafted under our roof, ensuring that your journey to matrimony is marked by perfection. Your dream dress can be brought to life either based on the enchanting gowns in our bridal collections or through a bespoke design personally envisioned by Liina.

But that's not where the magic ends – we offer a comprehensive range of services right here. From pearl-embellished veils that cascade like dreams to dresses for your midnight party or honeymoon, and elegant ensembles for the bride's mother and bridesmaids, our atelier is a haven of creativity and craftsmanship, transforming your special day into a tapestry of cherished moments.
See our beautiful brides
Unveil Your Uniqueness at Our Paris Atelier
Looking forward to a special event? Let us tailor a unique dress for you in the heart of Paris. With Liina Stein personally overseeing all custom orders, we'll find the perfect cuts and fabrics to create an unforgettable outfit that resonates with your essence and the significance of the moment. Whether it's an anniversary, gala, birthday, bar mitzvah, or other milestone, make it truly memorable with a bespoke creation.
Ask our Atelier